3 Easy Ways to Share on Social Media, and Why You Should be Doing It
See on Scoop.it – Social Media Marketing for Small Biz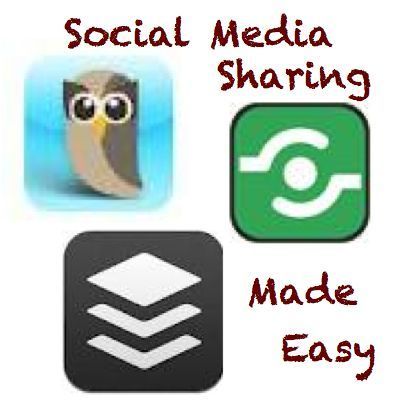 On the surface, social media isn't very hard to figure out. It's simple to set up your accounts. From there, all you have to do is type something in the little box and hit the "share," "post," or "tweet" button. Done. Or maybe not.
If that's your social media philosophy, you're a "broadcaster." And if you're using social media to build your business, it's not likely a very successful philosophy.
Because social media for business is about building relationships. Building relationships in real life involves talking back and forth, sharing ideas and information, and developing trust. You build relationships on social media the same way.
So, if you're a social media broadcaster, it's akin to being a speaker at an event who takes the stage, delivers her message, and then leaves the event through the back door. You have no chance of building relationships through this avenue.
One crucial part of building relationships online is sharing other people's content. Sharing is good for two reasons. First, your friends appreciate it when you share their stuff. It helps them spread their message, make new connections, and ultimately make more money. There is really no greater honor than having someone share your content with their audience.
Second, your friends appreciate it when you share other people's good stuff with them. It helps them learn, grow, and find new connections. Sharing is good all around.
Fortunately, social media sharing has been made simple these days. When you read a blog post; an article on a website; or a tweet, or status update on any social media site, sharing that content across all of your social networks is just a click of a button away.
Today I'm sharing with you three of my favorite social media sharing platforms. These are my favorite because they are quick and easy. Because really, who has time to copy and paste and visit Twitter and Google+ and Facebook and LinkedIn and Pinterest . . . multiple times a day sharing people's stuff? No worries, there's no need for any of that!
See on www.jenniferherndon.com